Monday - Friday LIVE 7:30am WST
YouTube & Facebook
harvest
Church

"sPIRITUAL AWAKENING IN
THE

GREAT SOUTHERN"
​
​
​
​
​
Harvest International Outreach Centre is a Full Gospel, Spirit Filled, Bible Teaching ministry pioneered by Daniel and Kerryn Robinson. Harvest ioc began in Melbourne Victoria in 2004 with a local church plant, healing outreaches and international mission trips.
In 2016 Harvest ioc, relocated to the Great South West in Western Australia.
Pastor Daniel empowers people with revelation and demonstrates God's love and power through the Holy Spirit.
Pastor Kerryn teaches the Bible through prophetic and inspired preaching, prayer and worship.
Daniel and Kerryn were ordained in 2004, and are in partnership with Victory Life International, Perth, WA and RMIMA, Tampa FL. USA
sunday 10am
cwa hall
mitchell st denmark
​
Mat 3:11 "He will Baptize you with Holy Spirit and Fire"
THIS IS THE SEASON TO CATCH THE FIRE OF THE HOLY SPIRIT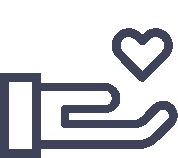 "BUT SEEK FIRST THE KINGDOM OF GOD AND HIS RIGHTEOUSNESS AND ALL THESE THINGS SHALL BE ADDED TO YOU"